There are never enough thoroughly done tests, which is why we are looking for someone to fire up our QA department, which helps us to deliver the best code quality possible. If you are also into automated integration testing, would like to experiment with new technologies, and participate in open source projects from time to time, then let's meet!
What to expect
Designing test scenarios according to business requirements
Design, development, and maintenance of test scripts
Testing new functionalities
Documentation of results in JIRA
What you should know
Knowledge of manual testing
Principles of automated testing
Basics of HTML5/CSS3,JavaScript
Overview of testing frameworks
All other knowledge from our tech-stack is warmly welcomed, but not required! We are open to juniors as well.
Our tech-stack and tooling:
Cypress or TestCafe
Mocha/Jasmine/Jest
Appium/WebdriverIO
Wix Detox
CI/CD, Docker
Git
Typescript
AWS
What we offer
How do we move forward?
We all have the possibility to invest 10 % of working time to self-study. It's up to you if you choose one of our internal soft-skills workshops or learning new technology. A small part of the development is devoted to internal products that provide an ideal opportunity to try out new technologies before we start providing them as a service.
What did we learn in the past 6 months thanks to self-study?
Our perks
Ability to participate in new trends in application development
Dog-friendly office - take your pet to work
Maté, ice lollies and biscuits to replenish energy
Regular events (wine tasting, barbecues, football tournament)
Game room to relax from work (football, ping pong, Xbox)
And the biggest benefit of the already mentioned 10% time to self-study
Who you'll work with
Jana Kantorová Quality Assurance Engineer
I'm a member of BB's QA team. I'm also a book lover, so if you want any recommendations from the library world, you will find me at the DevTeam department.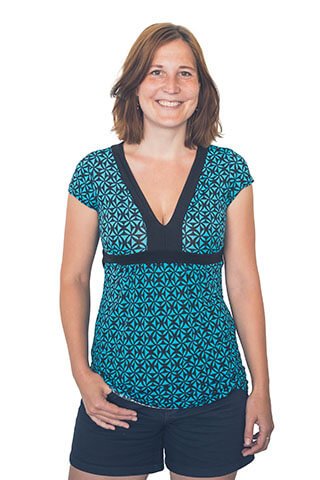 Our open-source contributions
Every tool we make to help us work gets released to the open-source community by default. You're welcome to use any of these, remix them, or just check out the quality of our code.
Interested? Shoot us a message