We are looking for a new DevOps administrator to join our team. If you have previous experience in taking care of server infrastructure, consider yourself a team player, and are interested in self-growth, then keep on reading!
What to expect
Designing infrastructure and the deployment process
Automatization, configuration, and server management
Server support both for internal and client projects
Maintaining our server infrastructure
What you should know
UNIX ( Debian, Ubuntu, Red Hat, Linux)
Scripting ( Shell, Python, Ruby) and at least one general programming language (C++, Java, Node, Golang, …)
configuration and orchestration tools ( Chef, Puppet, Ansible)
Administration of CI/CD tools, like Jenkins and CircleCI
AWS, Kubernetes, and Docker would be a nice bonus
What we offer
The opportunity to dockerize our applications and create deployment pipelines,
A chance to design high-availability solutions
The ability to invest 10% of your working time to self-study, including our inhouse soft-skill workshops
A native speaker, who will be there to help you to fire up your English skills
The opportunity to attend conferences or borrow books from our massive library
Multisport card to keep in shape!
Our DevTeam consists of more than 70 colleagues. We have clients from various business fields and countries, so every project is different. There are already more than 100 of us at Blueberry and we keep growing every month, both with people and furry friends in our pet-friendly office. Our fridge is full of organic fresh juices, cold caffeinated beverages, and other good stuff—we're not going to leave you thirsty. You can increase your daily intake of vitamins with fresh fruit and vegetables. Do you know that we have many more perks here at Blueberry than just that? Find out about all of them here. Sounds good? Get in touch with us!
Who you'll work with
Adam Zahumenský Junior DevOps
Automating and using bleeding edge tech fuels my thirst for innovation.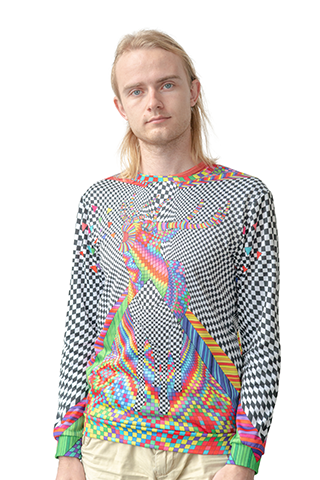 Our open-source contributions
Every tool we make to help us work gets released to the open-source community by default. You're welcome to use any of these, remix them, or just check out the quality of our code.
Interested? Shoot us a message