If you enjoy not only coding but also continuous learning and development, then we might have something that'll make you look forward to work every day!
What to expect
Implementation of user interface based on a proposal from a UX/UI designer
Creating user interfaces for different types of browsers and implementation of the dynamic part of the applications in JavaScript
Attempting to estimate the complexity and development time of new UI projects
Communication—especially with product owners and UX/UI designers
What you should know
Ideally HTML5/CSS3
Technologies such as Sass, Less
CSS-in-JS (emotion, styled-components, Radium)
JavaScript basics
CMS (i.e. Wordpress)
What we offer
The possibility to invest 10 % of your working time to self-study—which is just awesome, right?
Experimenting with new technologies on our internal projects
Room to deepen your knowledge in React Native, JavaScript or anything else of interest, pair programming
The opportunity to attend meetups or borrow literature from our massive library
Regular events (BBQ, foosball tournament, parties)
Our DevTeam consists of coders, programmers, developers, and QA engineers. We have clients from various business fields and countries, so every project is different. We keep growing every month, both with people and furry friends in our pet-friendly office. Our fridge is full of organic fresh juices, cold caffeinated beverages, and other good stuff—we're not going to leave you thirsty. You can increase your daily intake of vitamins with fresh fruit and vegetables. Do you know that we have many more perks here at Blueberry than just that? Find out about all of them here. Sounds good? Get in touch with us!
Who you'll work with
Jakub Chrtek Front-end Developer
Front-end developer with a wide range of experience.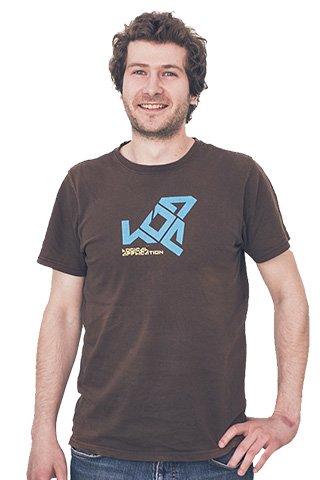 Our open-source contributions
Every tool we make to help us work gets released to the open-source community by default. You're welcome to use any of these, remix them, or just check out the quality of our code.
Interested? Shoot us a message